Home
UNC Ethiopia Alliance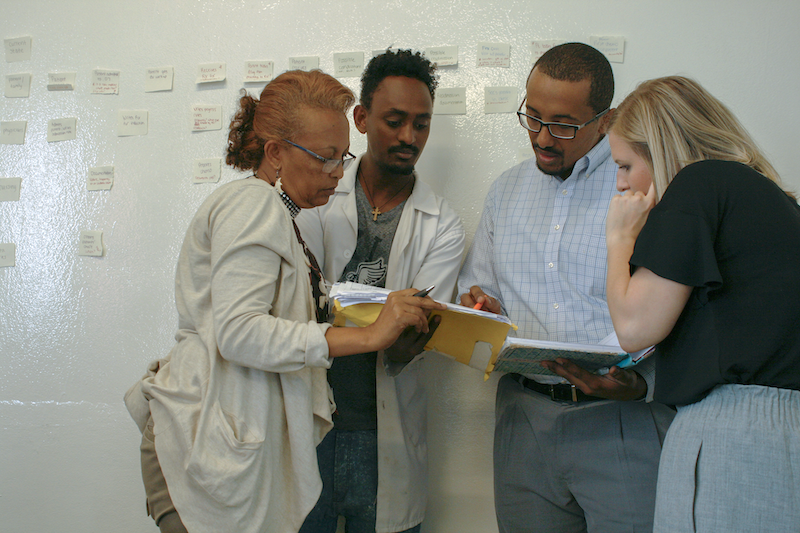 Vision
Through a mutually beneficial collaboration, the vision of UNC Ethiopia Alliance is to establish a sustainable cancer program in Ethiopia while creating a global health learning opportunity for our students.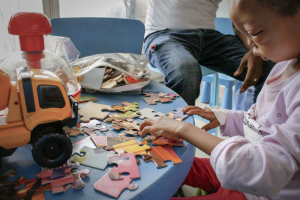 Background
While no country is immune to the burden of cancer, developing nations are estimated to bear the majority of new cancer diagnoses. It was estimated that 65% of new cancer diagnoses occurred in developing countries in 2012.1 In Ethiopia, a developing country with roughly 100 million people, cancer accounts for about 5.8% of total national mortality, and it is estimated that the annual incidence of cancer is around 60,960 cases, with the annual mortality over 44,000.1 Unfortunately, this figure is thought to be a drastic underestimation of Ethiopian cancer cases. Based on extrapolations from the country's largest cancer center, Tikur Anbessa Specialty Hospital (TASH) in Addis Ababa, the incidence of cancer in Ethiopia may be as high as 150,000 new cases per year; however, less than 1% of this population is likely to receive specialist care based off this estimate. While the survival rate for pediatric malignancies is greater than 85% in the United States, it is estimated that the survival rates are below 20% in Ethiopia.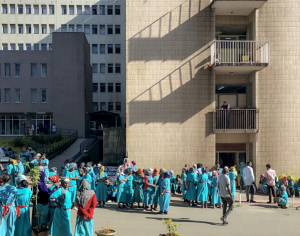 Three critical challenges make it difficult to provide comprehensive cancer care in Ethiopia: 1) a suboptimal drug supply chain leading to substandard and falsified medical products;  2) a shortage of adequately trained workforce (physicians, pharmacists, nurses) to meet the demands of a rising number of people with cancer; 3) a lack of accurate data on incidence and outcomes of cancer in Ethiopia to advocate for changes in practice and policy.
Mission
To address these challenges, our UNC team will carry out our mission with the following three domains: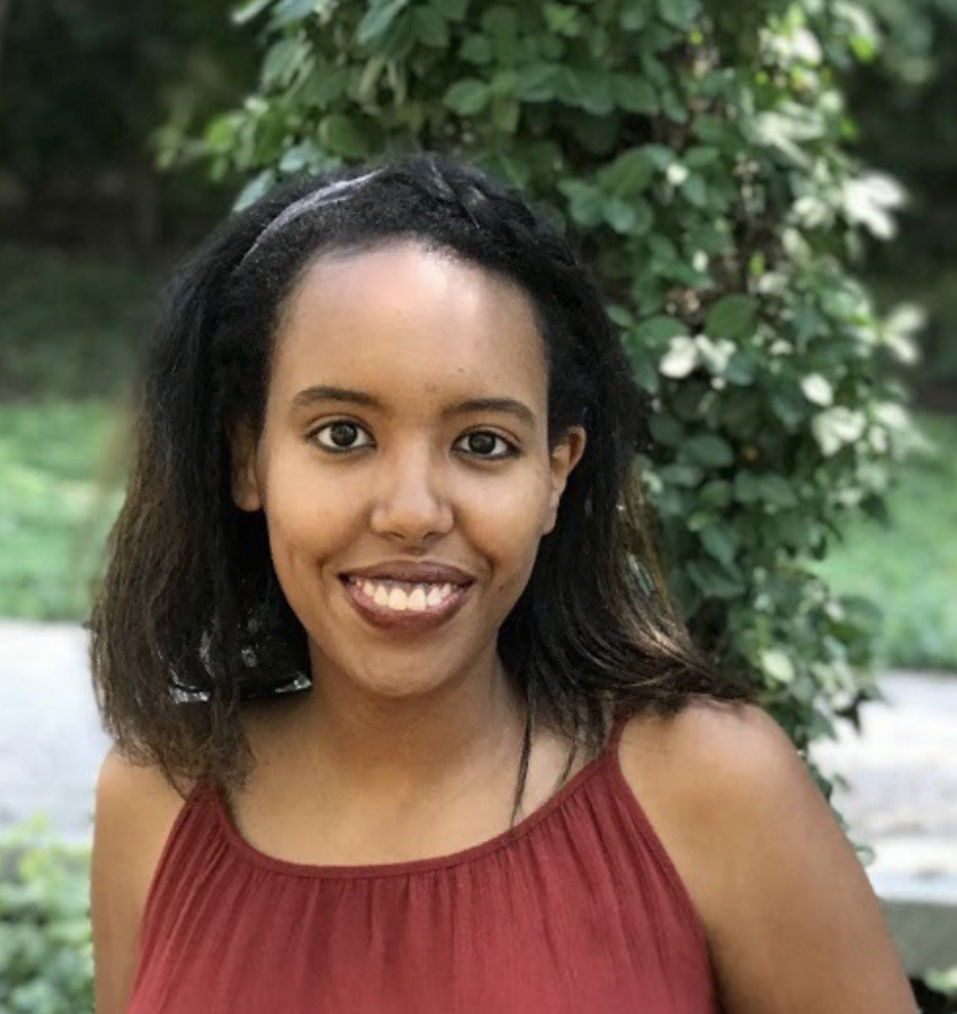 "This international rotation has helped me form a different perspective on healthcare and opened my eyes to just how different pharmacy practice is compared to the United States. This experience has definitely pushed me to take initiative, and re-emphasized the significance of adaptability (expecting the unexpected), prioritization (modifying goals/plans to meet current needs), and teamwork (working together on an interdisciplinary team with different ideas, backgrounds, and expertise to make various small impacts), which are all skills that I have taken with me and plan on continuing to apply to pharmacy, my career, and beyond. I feel humbled and grateful to have been a part of such a dynamic team, learn from oncology residents, and meet and learn from some amazing people in Ethiopia."
-Bem Agegnehu, PharmD (Former UNC PY4 Student, '20; Traveled to Ethiopia in January 2020 as part of the GPS rotation)
Domain 1
Medication Safety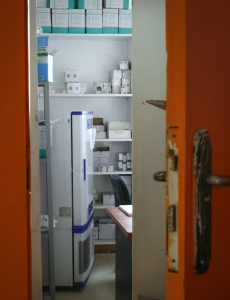 Goal: Develop a transparent supply chain system focused on chemotherapy and supportive care,with the goals of reducing unnecessary drug shortages and falsified/substandard medications.
Conduct focused interviews of pharmacists, health ministry, and pharmaceutical agencies to map out current chemotherapy supply chain process in Ethiopia.
Perform comparative analysis of Ethiopia's chemotherapy supply chain to similar countries in the region (i.e. Tanzania, Kenya).
Partner with supply chain experts to propose a chemotherapy supply chain process to reduce substandard/falsified medical products.
Establish a working group consisting of the UNC team and representatives from our Ethiopian Partners, with the goals of developing a drug formulary management process.
Domain 2
Workforce Development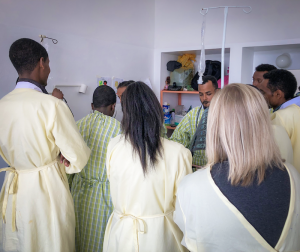 Goal: Train physicians, pharmacists, and nurses to deliver world-class cancer care in Ethiopia. A specific focus of our UNC team is to train clinical pharmacists with proficiency in oncology care to meet the demands of patients in Ethiopia.
Continue annual trips by UNC Pharmacy faculty and students to Ethiopia to teach pharmacy students in the oncology module of the MSc in Clinical Pharmacy.
Continue involvement in the established fellowship training program for pediatric oncologists funded by an NGO, The Aslan Project. UNC Medical Faculty participate in teaching medical fellows.
Establish a training program for safe handling and preparation of chemotherapy (audience: pharmacists, nurses).
Provide access to an online-based curriculum led by UNC faculty on various topics related to cancer treatment and supportive care (through the UNC Cancer Network).
Domain 3
Evidence-based Practice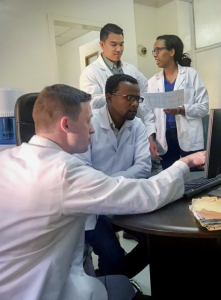 Goal: Establish a comprehensive national cancer registry with a focus in pediatric oncology to better characterize the burden of cancer, current treatment outcomes, and gaps in care (including medication shortages).
Design and validate chemotherapy documentation forms for pharmacists and physicians to use and for data clerks to include into the registry.
Develop and pilot both Excel-based and Red Cap based registries with existing data clerks in multiple institutions in coordination with the Ministry of Health.
Use the existing data to identify gaps for quality improvement initiatives and for future research endeavors.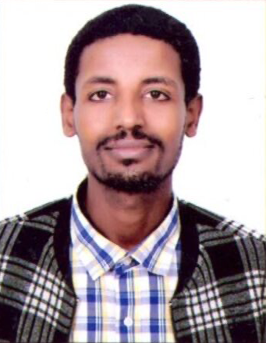 "Honestly speaking, when I think about UNC team, I have become overwhelmed. Team helped me to become someone that will put the footprints to change the landscape of pediatric oncology/hematology patients' management and subsequently improves outcome and quality of life of the patients. Thanks to UNC team, now we have started the cancer registry. In addition, I got a lot of experiences from the team and the team teaches me a lot of things which all hugely impacted my career. Now, I am confident enough that good things are coming that will change our patients' quality of care and treatment outcomes as long as the UNC team is working with us."
-Atalay Mulu Fentie, BPharm, MS (Lecturer at School of Pharmacy, College of Health Sciences, Addis Ababa University)
Team members of UNC Ethiopia Alliance
In the News
Alexander outlines efforts to develop pediatric cancer fellowship program in Ethiopia
OCTOBER 19, 2020
The majority of pediatric cancers cases worldwide occur in low- to middle-income countries. This can present significant medical challenges because these countries may have a scarcity or outright lack of trained pediatric cancer care providers.
UNC Lineberger's Thomas Alexander, MD, MPH, and colleagues report in the journal the Pediatric Blood & Cancer on their work to help establish a pediatric hematology-oncology training curriculum in Ethiopia, which has 6,000-12,000 new pediatric cancer cases annually but, as recently as 2013, had no dedicated pediatric hematology‐oncology programs.
In collaboration with the Aslan Project, they developed a formal two-year pediatric hematology-oncology fellowship program. Alexander, an assistant professor in the UNC School of Medicine Department of Pediatrics, said the goal was to create a sustainable local capacity in Ethiopia to treat pediatric blood disorders and cancers. read more
UNC pharmacists are helping cancer patients in Ethiopia
MAY 6, 2019 by MEDIAHUB
Story by: Cailyn Derickson
ADDIS ABABA, Ethiopia — The 3-year-old boy sat cross-legged on his hospital bed. He was all skin and bones, except for his stomach, which was bloated and protruded from the bottom of his dingy, off-white shirt.
A blood transfusion IV line was stuck into his right hand. His face was blank.
He has leukemia.
Two jugs of water stood in the corner of his room at Tikur Anbessa Specialized Hospital, the first pediatric oncology hospital in Ethiopia. The boy's father used them to bathe his son and quench his thirst because the pediatric oncology unit did not have running water. A copper pipe had eroded, and no contractor would take the job to fix it.
"Daddy," the boy said in Amharic. "Can you lay me down? I'm tired."
The five University of North Carolina at Chapel Hill pharmacists watching the boy were shocked by the conditions of the hospital. They were there to implement the first-ever national pediatric center registry, which would identify patient cancers, track therapies and subsequent complications, and document outcomes. read more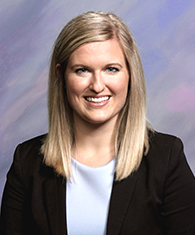 "Thinking about my time in Ethiopia, it was nothing short of eye-opening, humbling, and inspiring. I loved being able to work on the unit around the pediatric hem/onc patients and staff, while also diving into some great conversations at the school of pharmacy. Seeing everyone at the hospital and school's willingness to engage and collaborate gave me so much hope for this project and made me that much more excited to be a part of it. Additionally, I was fortunate to learn about and experience Ethiopia's vast and beautiful history, culture, food, and people and I am eager to return in the near future to serve this project and maintain this partnership."
-Katie Buhlinger, PharmD (Former UNC student '17, Traveled to Ethiopia as a PGY2 Resident in March 2019)
©2020 UNC Eshelman School of Pharmacy